Welcome to Arts and Services for Disabled
A message from our CEO/ Founder, Helen Dolas

about our Make A Difference Campaign

"You can make a difference in the lives of people with developmental disabilities with your gift to the MAKE A DIFFERENCE CAMPAIGN 2012 for Arts & Services for Disabled. Your gift will go directly to support our one of a kind art programs - helping to open the world for hundreds of students in our community.
Help us to help them gain dignity and independence by clicking the DONATE NOW button here...Your membership is a click away! Thank you!"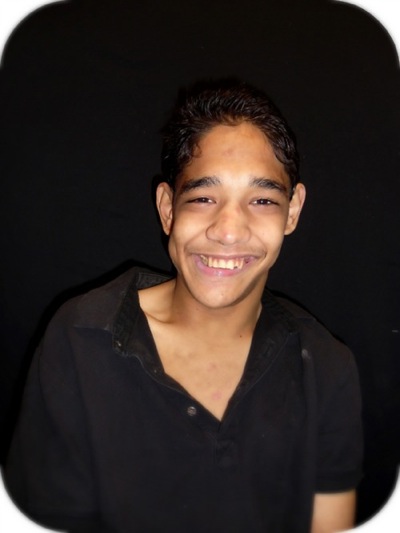 Take some time to listen to the newest ABH Radio Podcast: Nature in the City, produced by ASD's very own Music Therapy Intern: Rebecca Lee.

ABH Radio is ASD students and staff working together to create the most innovative storytelling, music and audio art.
OUT & ABOUT WITH ASD
EXCITING EVENTS!
Drum painting workshop at REMO Recreational Center presented by
Arts & Services for Disabled and REMO Drums

Location: REMO Recreational Music Center
7308 Coldwater Canyon Ave. North Hollywood, CA
Date: Saturday, June 1, 2013
Time: 12 pm- 2pm
Who: All Ages
Cost: $15
This price includes a 2x6 Sumba Shaker, art supplies for painting and instruction.
Cost: *$50
This price includes a REMO 10-inch Buffalo drum, mallet, art supplies for painting and instruction.
Cost: *$55
This price includes a REMO kid's Djembe, art supplies for painting and instruction
Funded in part by the Department of Cultural Affairs
---
ASD is proud to present

High Five

Long Beach Health Department
2525 Grand Avenue, Long Beach CA 90815

Curated by Kimberlee Adina, Getty Multicultural Intern

In addition to High Five at the Long Beach Health Department, ASD teamed up with Harbor View Health in San Pedro and First Street Gallery in Claremont for a show titled Unspoken Thoughts at the Zask Gallery in Rolling Hills Estates.

August 11 - September 8, 2012
Promenade on the Peninsula
550 Deep Valley Drive
#151
Rolling Hills Estates, CA 90274
The 9th annual CORE Exhibit is now accepting submissions.
This dynamic exhibit is brought to you by Arts & Services for Disabled, Inc and the National Arts and Disability Center of UCLA. This exhibit showcases artwork, literature and performances by artist with disabilities. Core 8 will be held at TBA.
---
Arts & Services for Disabled's is 30!
In looking back, we have served over 500 individuals in our day programs and over 4,000 people annually with disabilities in our community. Over 100,000+ have participated in our exhibits, events, performances and social affairs.
Thank you friends, for your support and continual embrace. We will continue to provide quality and innovative services for individuals with intellectual and developmental disabilities while always staying true to our mission and motto of "Love Before Learning".
Consider contributing today to make a difference in the lives of individuals with intellectual and developmental disabilities.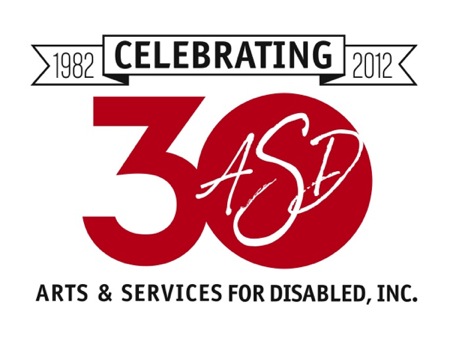 SUPPORT ARTS & SERVICES FOR DISABLED, INC.
Make a Contribution!

Contributions of time, talent and treasure to are always welcome!

Join our Make a Difference Membership Drive!

Help to make a difference in the quality of life for people with physical and developmental disabilities. Your contribution will help us to help our students gain dignity, independence and a place in our community as they learn and grow through art.

Yes! I want to help!

Use the Donate link, or mail checks made out to:
Arts & Services for Disabled, Inc.
3626 E. PACIFIC COAST HIGHWAY
LONG BEACH, CA 90804

Contributions are tax deductable as allowed by law.
Tax ID #95-3658291
ASD's yearly fundraiser, lets meet our goal of 500 members!
This link will connect you to Firstgiving.
You can also contribute through our website donate to ASD today button located in the upper right hand corner of the website. This donation is through Google Checkout. You must have a google email address to complete a Google Checkout transaction.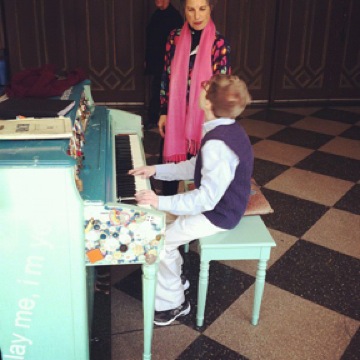 ---
BUY AN ARTBEAT FOR HUMANITY DRUM TODAY!
Purchase a hand painted buffalo drum painted by a ASD student.

ArtBeat for Humanity is a unique collaboration and partnership project between REMO, Inc. and Arts & Services for Disabled, Inc., promoting:

· Social enterprise, defined as any non-profit, for-profit or hybrid corporate form that utilizes market-based strategies to advance a social mission and values

· Social entrepreneurship describes pioneering individuals who generate innovations that benefit humanity and create a business model of positive impact

· Social inclusion for people with intellectual and developmental disabilities.

This project is in partnership with Remo Belli of Remo Inc.